「DESIGN AND TASTEFUL LIVING ARE NOT LIMITED TO BOUTIQUE HOTELS」
Affordable and luxury might not always co-exist, but with Meander Saigon that can absolutely be possible. Proudly situated in prime location of District 1, we aim to provide every guest with highly aesthetic, functional design and a beautiful entrance for meandering in Ho Chi Minh City in particular and Vietnam in general.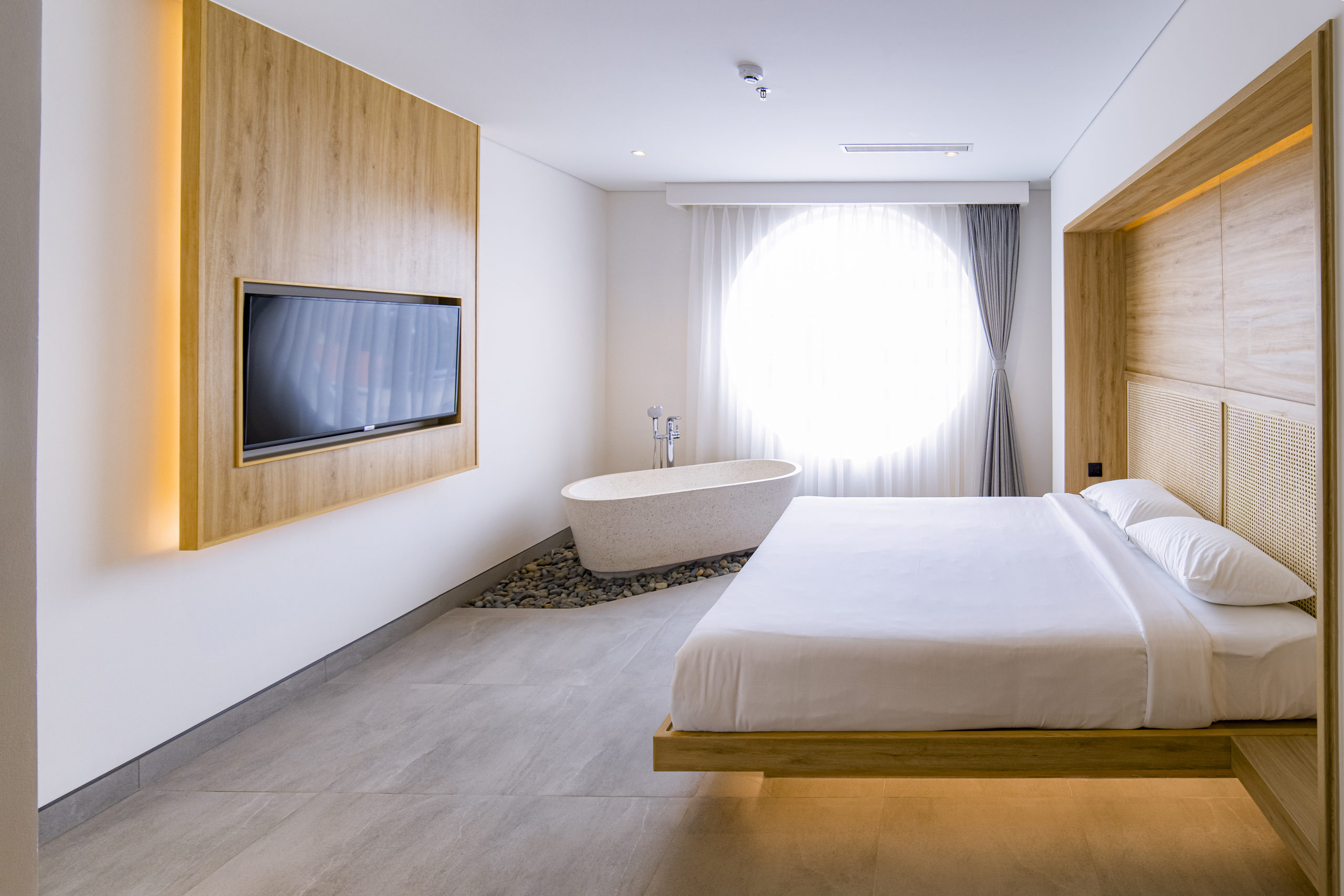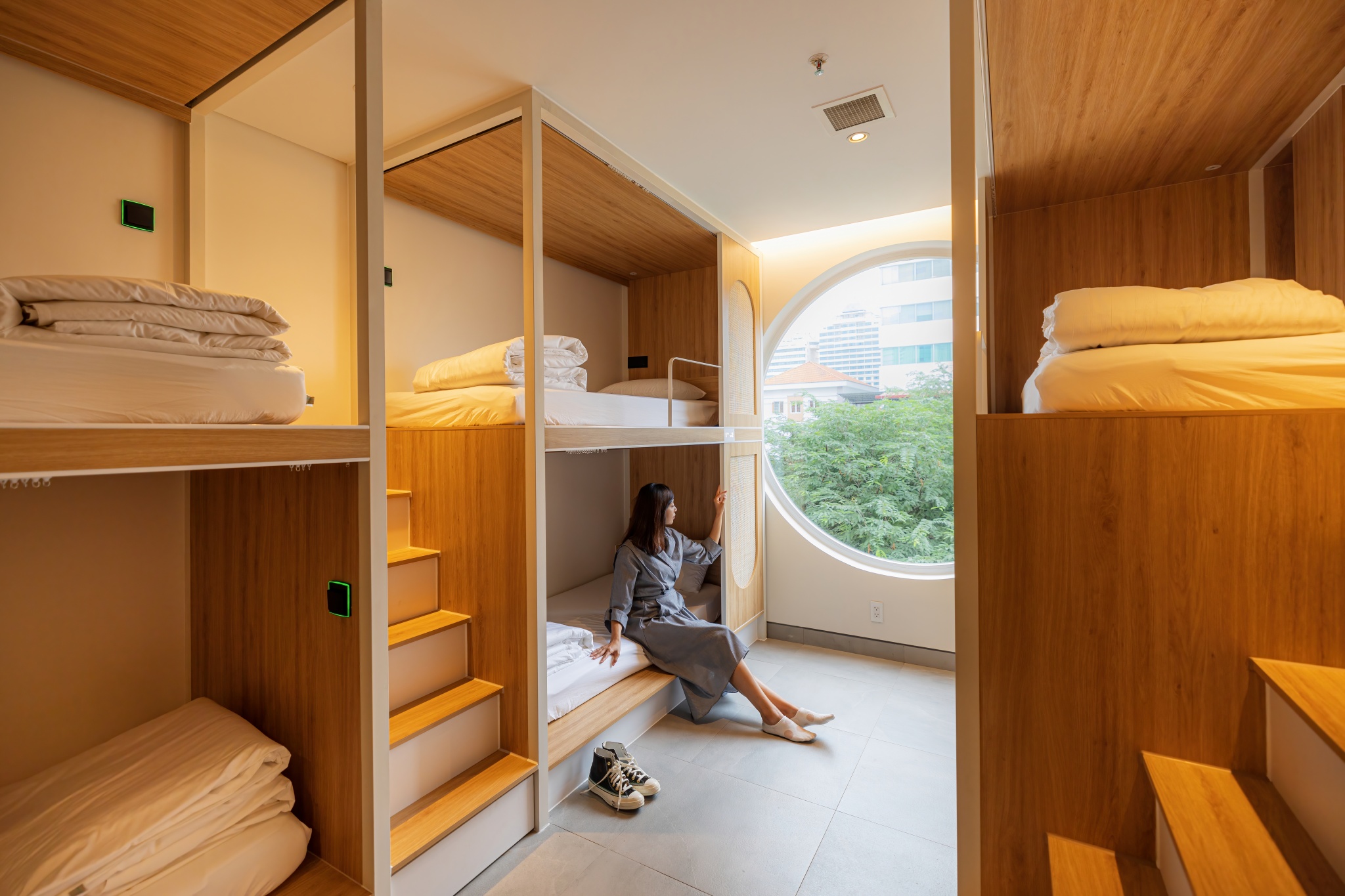 International brand from Taiwan
「LEARN MORE ABOUT LOCAL CULTURE AND CREATIVITY」
As an international brand orginated from Taiwan, Meander Saigon Hostel aims to maintain its warm hospitality and exceptional customer services. We also like to call ourselves Directors of Smiles and create a diversed atmosphere. Each of our staff is equipped with professional knowledge, multicultural mindset, multiple language support (i.e, Mandarin, English, Vietnamese), and is prepared to answer any questions or resolve any issues that may arise during your course of travelling.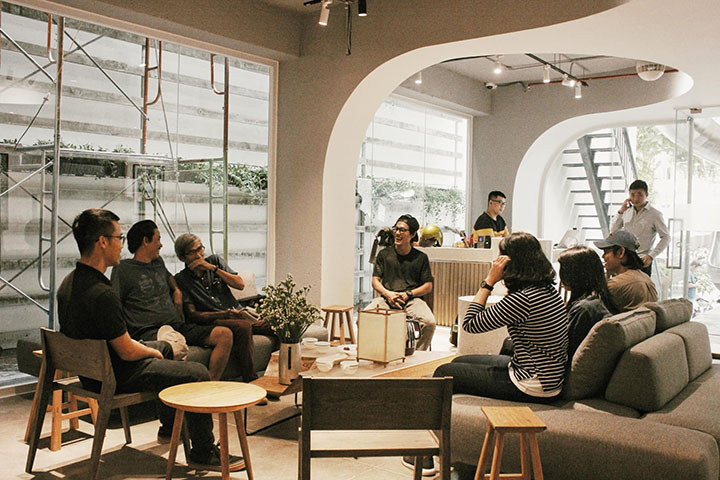 Charming choice for digital nomads
「Work stations set up for you to travel and work at the same time」
Meander supports authentic, local small businesses for their culture, uniqueness and drive. Meander aims to be a platform to connect travellers with local culture. From events like art markets to amenities in the room, Meander actively looks for opportunities to collaborate and generate new ideas.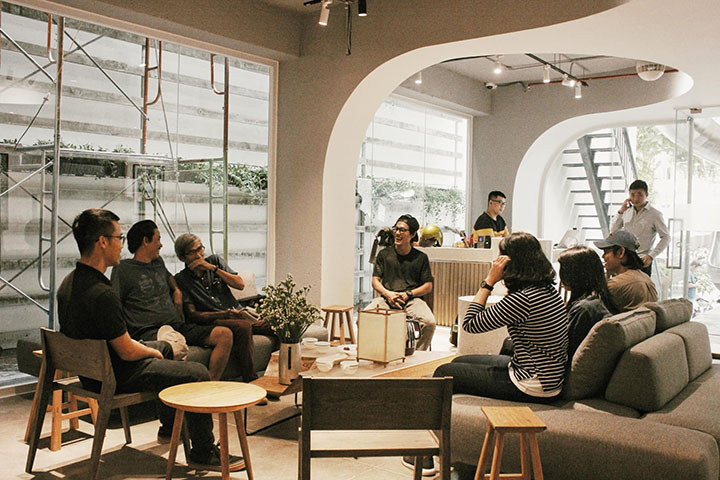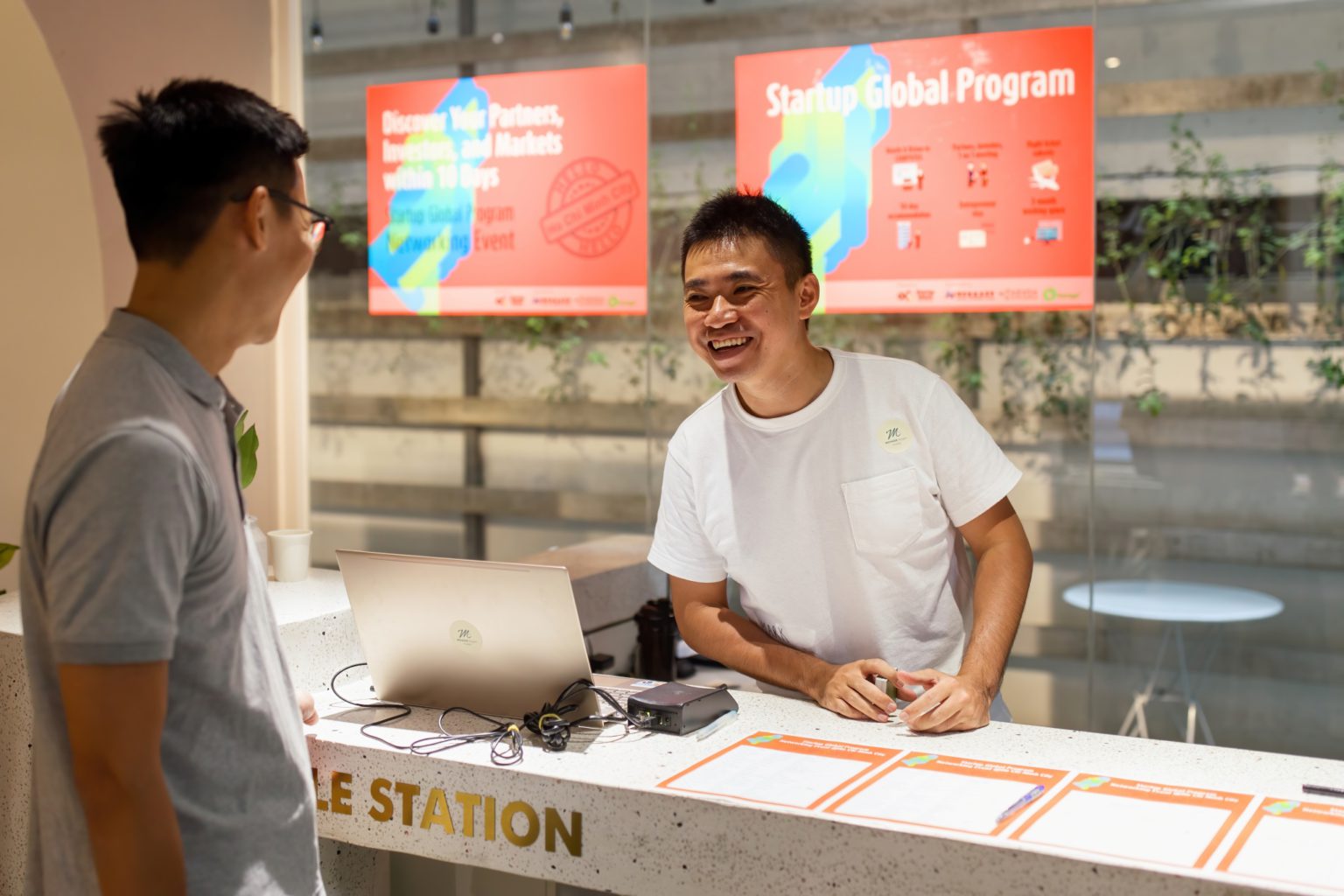 「Customized to suit different needs」
As a medium sized hostel, Meander Saigon provides a variety of aesthetic rooms for single and group travellers with various budgets. Your convenience is our priority- one key card accesses all doors and lockers; USB, plugs and hangers are available in your bed pod or room; shower and dressing areas are separate for extra comfort and cleanliness. Meander also has different areas for various needs: you may get your work done at our coworking space, cook lunch in the kitchen with friends, drink beer over sunset on the rooftop to the city view of Saigon river, catch up or make new friends in the common area. You will be kept busy in this bustling hostel.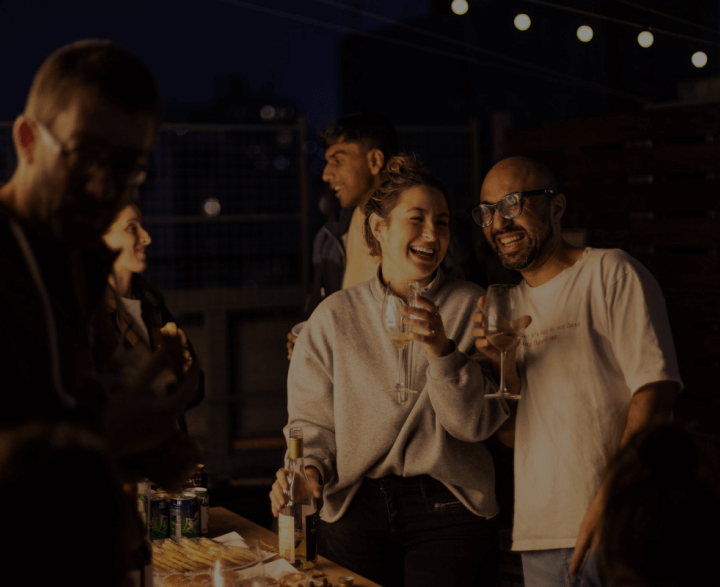 「Support local business and grow together」
Art lends an air of luxury, integrity, community spirit and creativity, all at the same time. We work with local artists to empower them with necessary tools to help them hone their craft, at the same time bringing travellers closer to Vietnamese culture.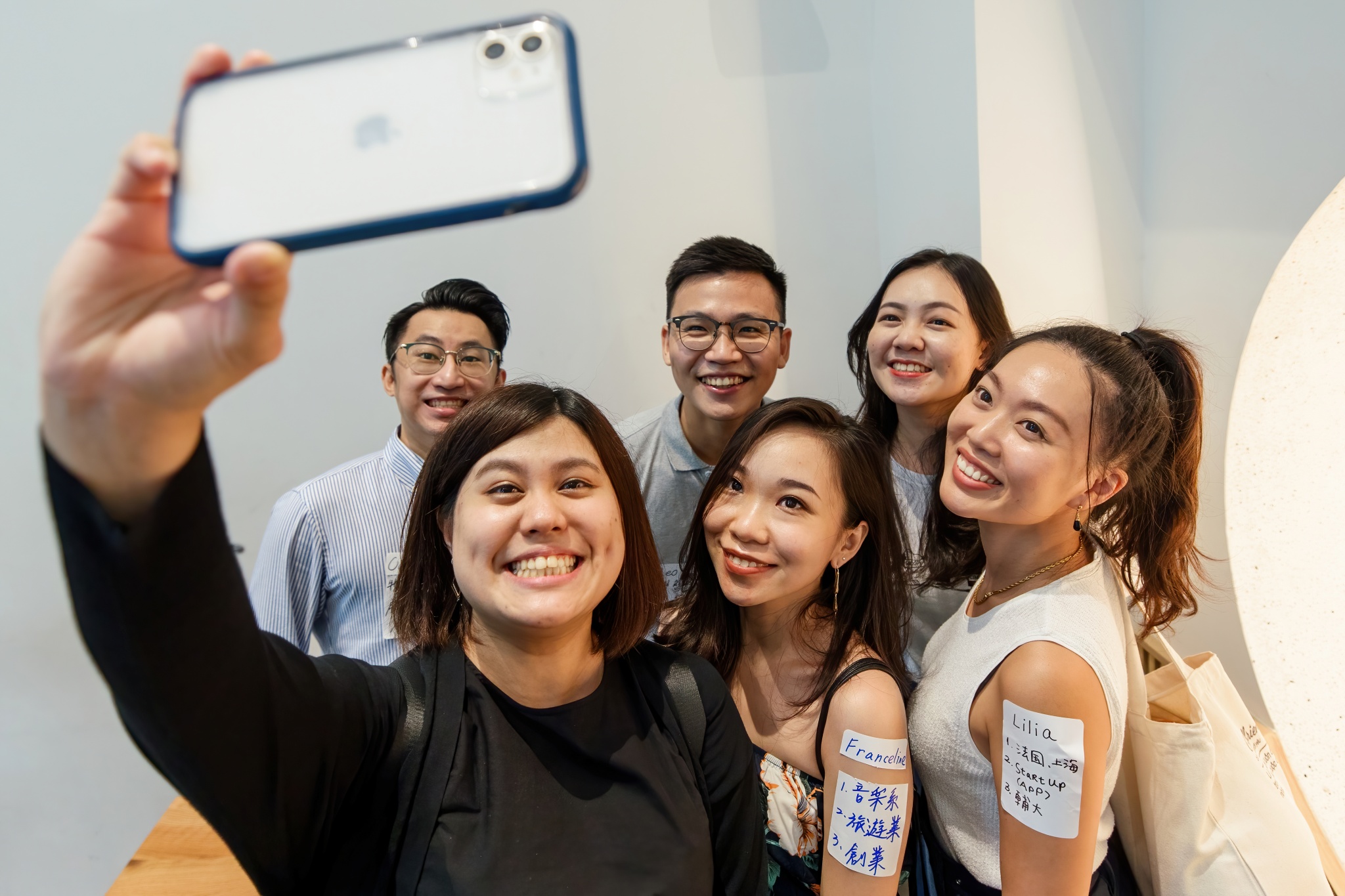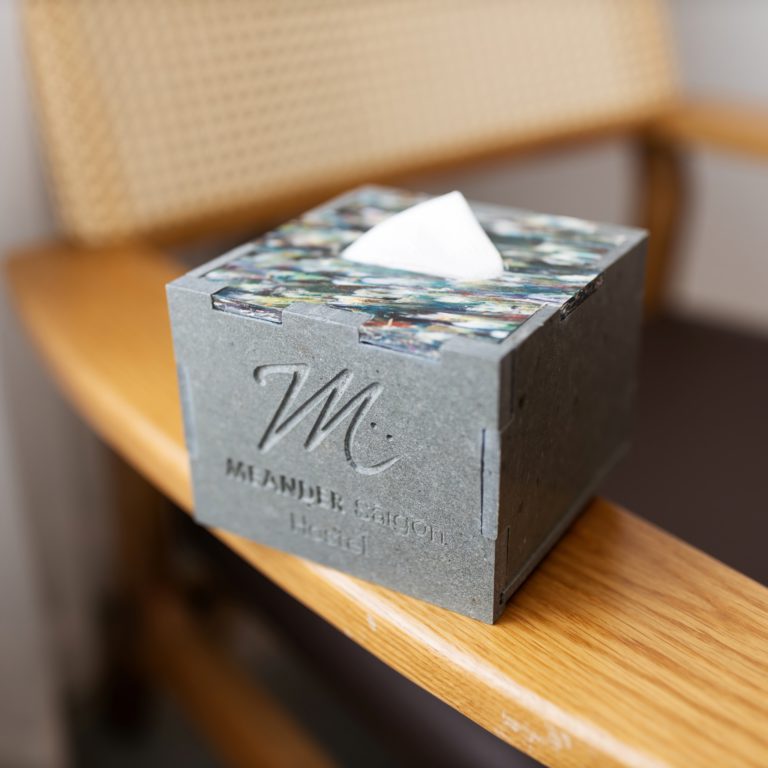 Reduced Environmental Impact
「Every Dong you spend is a vote you cast on the world you want」
Meander has made a commitment to respect the environment, making rational use of natural resources and taking steps to prevent pollution from the different processes involved in our industrial operations. We focus on collaborating with partners who promote the sustainable use of raw and recycled materials. If you have the chance to stay with us, you'll find in your room and in our common area items that are proud products of these collaborations such as bags made from recycled tarps by Dong Dong Sai Gon and tissue boxes, trays or table tops from PLASTICPeople.